Surgical Stainless Steel
Surgical steel AISI 307
Headers and finishing, among other components, are manufactured with stainless steel AISI 307.
Stainless Steel AISI 307 is an impermeable material with excellent corrosion resistance.
SS-307 has highly corrosion resistance and is impermeable (without porous). Industries as chemical, pharmaceutical, and healthcare utilices this type of steel. This element facilitates sterilization (hygiene and cleaning), is durable, and with great hypoallergenic qualities.
Use of SS-307 assures
Correct application.
Immediate response.
Care in contact with the patient.
Durability and safe application compared to other materials as aluminum and plastics, among others.
Hypoallergenic.
Better acceptation of rough products.
Between others.
ID – Impedance Detector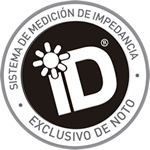 ID® smart system reveals to the professional, with a luminous sensor, the accurate patient-electrode link and the correct emission of the selected current – developed by Noto®.
This new technology assures treatment safety to professionals.
TC – Transmitter Control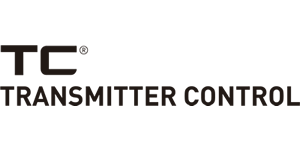 The device collaborates with environmental care. Only generates emission of the selected current when there is physical contact between the device header and patient.
Use of Acetal hypoallergenic resin
Thermoplastic material
Highly resistant and hard
Made of polymers which generates adhesion resistance to fungi, bacteria, and microorganisms
Reduces cross contamination transmission
Simple cleaning, mix of alcohol & water or sterilization products
Has multiple applications
Great electric isolator
Compact and stiff
Resistant to hot water, diluted acids, cleaning products, and large amount of solvents
SMT Technology
NOTO developments and products are created under strict quality and safety standards.
We utilize SMT technology for our hardware and manufacturing systems to accomplish usage, stability, reliability and software safety in each new challenge.
¿What is SMT technology?
Means Surface-mount Technology, is the latest manufacturing technique for electronic devices. This technology is utilized by industries such as information technology and medical devices till electric cars industry. It is the assembling of passive and active components over printed circuit boards.